: Go Back : New Search
Property Code: 75859 | Address: 4 Bartlett Road | Area: Mid Island
Price: $485,000 | View Photos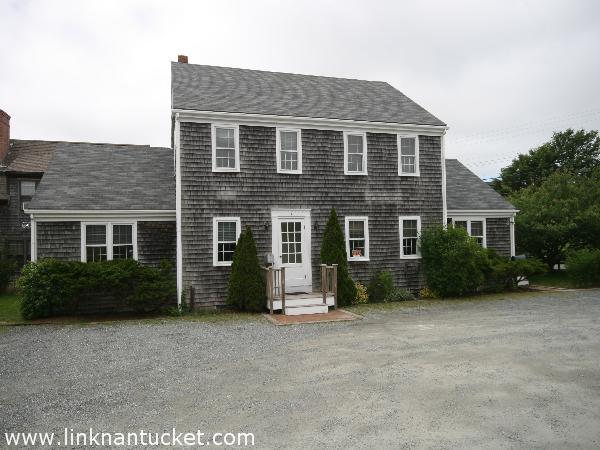 This building has been used as an office building for over 20 years. It has excellent visibility from Bartlett Road. Unit 2 has approximately 1,350 sq. ft. on two floors with ample storage in the basement and attic. Unit 2 has the ability to have 2 to 3 separate office spaces as it has 2 exterior egresses.  This allows for 2 individual offices on the 1st floor and a separate office on the 2nd.  On the 1st floor the center steel i-beam makes  re- arrangement of interior partitions easily feasible for alternate floor plans. There is off-street parking: 7 dedicated off-street parking spaces plus 1 shared handicap space. Units 1 and 2  can be purchased together at an asking price of $869,000.
Rooms: 5
Bedrooms: 0
Bathrooms: 0
HalfBaths: 1
Year Built: 1987
Year Renovated: 0
Yard: Small
Foundation: Block
Heat: Oil\FHW

Water Frontage: None
Water Views: None
Other Views: Residential
Second Dwelling: Potential

Water: Town
Sewer: Town
Zoning: RC-2
First Floor Description: From a private entry, there is a reception area with an office the right. From the reception area, there is a hallway with two offices on the right and one office and one half bath on the left. From the back office, there is a stairway to the basement. The last office on the left has access to the second floor.
Second Floor Description: Two private offices. The one in the rear has built in storage shelves plus a closet offering more storage shelves. The front office also has a closet for storage. Full bath.
Parking Description: 7 dedicated off-steet spaces and 1 shared handicap space.
Basement Description: Full basement with private, locked storage areas for each unit and common utility areas.

Listed by: Great Point Properties
All information provided on our website
is believed to be accurate but is not guaranteed.